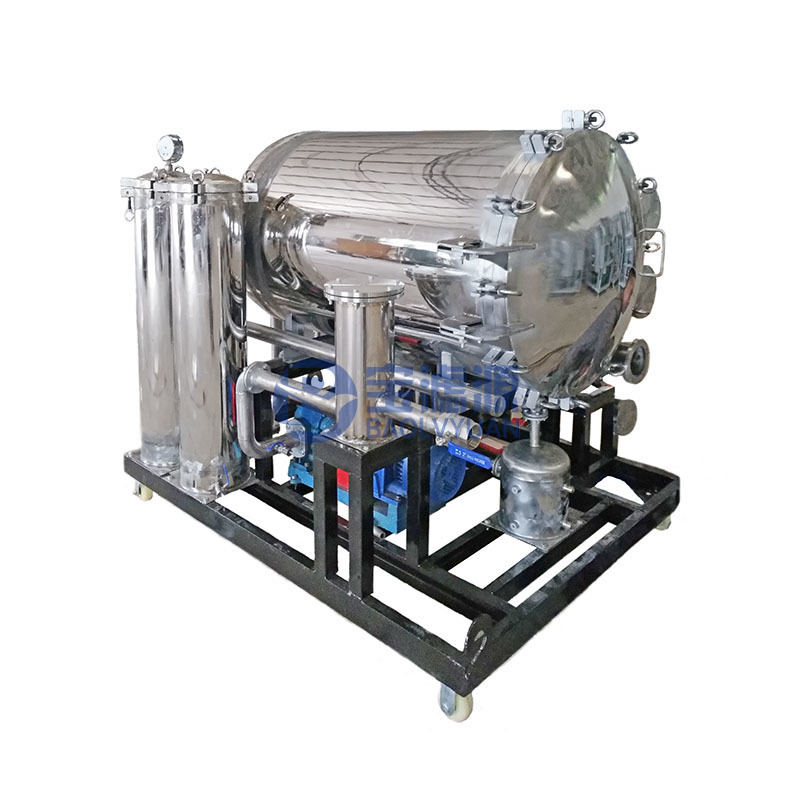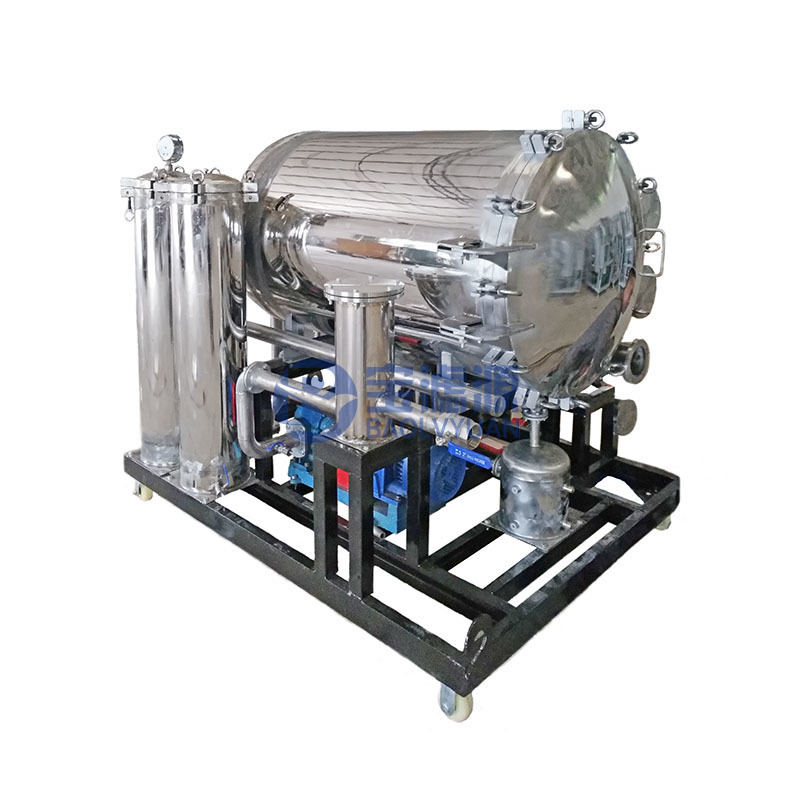 Coalescence separation oil filter
Summary:Applicable oil: all kinds of light fuel oil, diesel, gasoline, organic solvent
Detailed Description
  Abstract:
Product number: TYB series
Applicable oil:All kinds of light fuel oil, diesel oil, gasoline, organic solvent
Main body material: the whole oil circuit 304 stainless steel, optional 316 stainless steel
Working principle: coalescence vacuum separation, step-by-step precision filtration, polymer adsorption regeneration in addition to acid
  Content:
  It is suitable for the purification of all kinds of light fuel oil, diesel oil, gasoline, organic solvent and so on.
  Adopting international Xian coalescence separation technology, dehydration speed is extremely fast. Multi-level filtration, particle size can reach NAS5-8 grade; Normal temperature filtration does not need heating and does not change the physical and chemical properties of oil.
The company has designed and produced nine series of hundreds of models of insulating oil filter, lubricating oil filter, turbine oil filter, anti-fuel oil filter, two-stage vacuum filter, explosion-proof oil filter, on-load tap-changer online filter, centrifugal oil filter, vacuum pump, etc., which are widely used in electric power, mining, machinery, chemical industry, shipping and other industries at home and abroad. In response to Jia's call for energy conservation and emission reduction, reduce energy consumption and enterprise costs, reducing environmental pollution plays an important role.
  General Safety Design:
1. The German 3UG3 phase relay is adopted to ensure the safe operation of the oil filter under any power failure, phase loss and phase inequality.
2, vacuum system, oil drainage system, heating system trinity interlock protection, any system failure can automatically lock shutdown, avoid oil filter dry burning, oil, leakage and other phenomena, in any case can be safe operation.
3. Safety explosion-proof design under special working conditions: general explosion-proof area, explosion-proof grade is Exdia Ⅱ BT4; Hydrocracking workshop, explosion-proof grade is Exdeib Ⅱ CT4.
4. The electric control element adopts imported Siemens or Schneider electric appliance.
  humanized customer custom design:
1, can use Japan Mitsubishi PLC automatic programming control, humanized LCD touch type human-computer interaction interface to truly realize the whole computer remote monitoring, without manual on-site duty.
2. Optional trailer-type, car-type custom design, to achieve mobile operations in the field.
3, can be customized fully enclosed or cover type, to ensure that outdoor operations without worrying about rain, sun, dust invasion of the service life and safety of the equipment.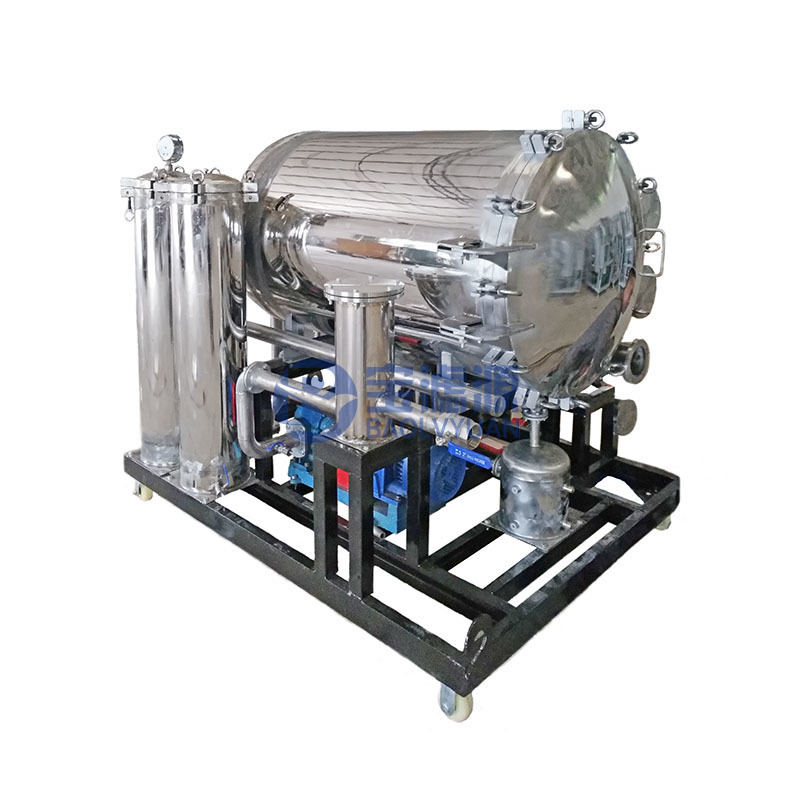 Keywords: Coalescence separation oil filter