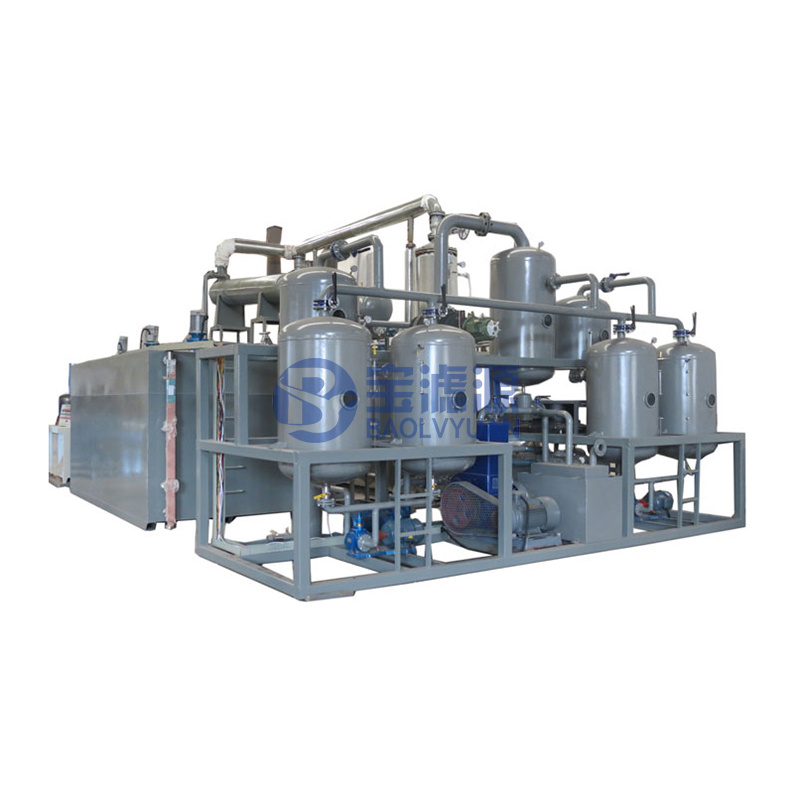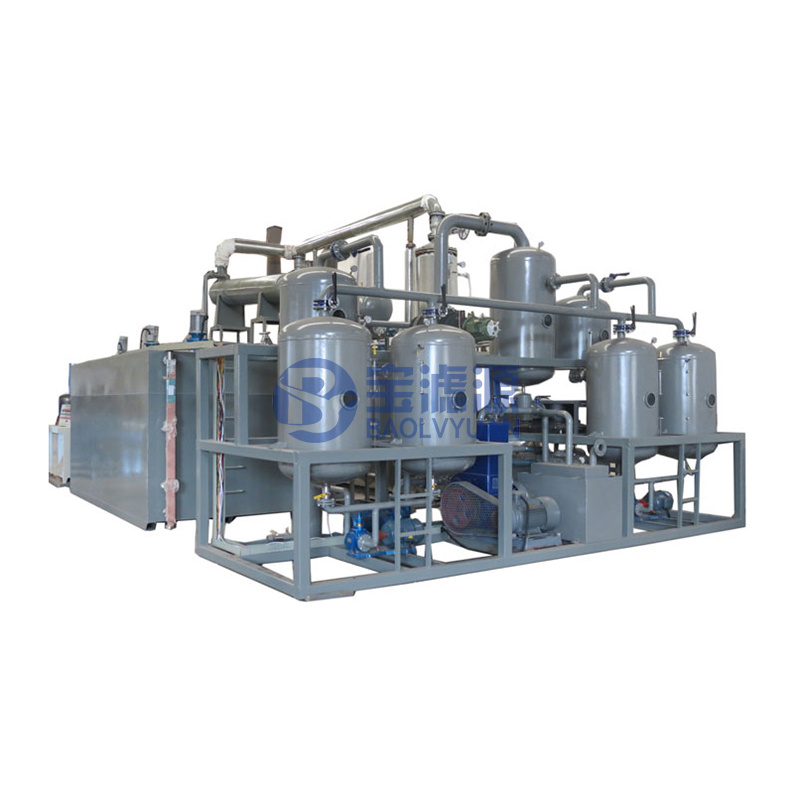 Equipment for distilling diesel oil from waste engine oil
Summary:Product Number: WTD Series Use: waste engine oil refining diesel Principle: catalytic distillation refining Recovery efficiency: diesel refining rate 83-88% Advantages: high recovery efficiency, low input cost, no secondary pollution
Detailed Description
  Abstract:
Product Number: WTD Series
Use: waste engine oil refining diesel
Principle: catalytic distillation refining
Recovery efficiency: diesel refining rate 83-88%
Advantages: high recovery efficiency, low input cost, no secondary pollution
  Content:
  Overview:
1. Waste oil refers to the waste lubricating oil replaced from various machinery, vehicles and ships. Its production process is due to the lubricating oil in the process of use by external pollution to produce a large number of colloids, oxides, thereby reducing or even losing its control friction, reducing wear, cooling and cooling, sealing isolation, reducing vibration and other effects and had to be replaced.
2. The system will preheat the crude oil to be further processed through the oil pump, pump it into the reboiler, catalytically heat it under negative pressure, heat the waste oil to the working temperature by burning coal (fuel oil, gas) to distillate oil vapor, the oil and gas enter the condenser through the tower, the liquefiable part is condensed into refined oil, and the non-liquefiable part is sent to the heating system for burning through the gas system.
  The machine is mainly composed of the following systems:
1. Reaction kettle: waste oil is pumped into the kettle through a coarse filter;
2. Heating system: by burning coal or fuel oil to make the oil temperature rise to the working temperature, equipped with insulation system;
3. Catalytic system: waste oil reaches a predetermined temperature, and the gaseous hydrocarbons become gasoline and diesel components through catalysis;
4. Cooling system: Condense the catalyzed gasoline and diesel into liquid state;
5. Temperature control system: to ensure the conversion of waste oil to gasoline, diesel, waste oil steam dry, can stop heating in time;
6. Tail gas treatment system: a small amount of unliquefied gas is treated to meet the emission standard.
  Technical advantages:
1. High refining and recovery efficiency, 86-88% diesel oil; 2, gasoline 5-6%;3. Oil residue 6-8%.
2. This system is environmental protection and energy saving, waste oil regeneration project, is a project for the benefit of mankind;
3. The system after treatment for the national standard 150-500N base oil (equivalent to the United States API standard class II base oil).
4. A wide range of oil treatment: applicable to all kinds of waste lubricating oil (including steam, diesel engine lubricating oil and almost all the waste oil that can be recovered);
The operation is simple, only 1~2 workers can operate the machine.
6. The treatment process will not cause secondary pollution: this process has no waste gas and waste water discharge.
7. Very environmentally friendly, this machine is fully enclosed, there will be no harmful gases to the human body and the environment, and the waste lubricating oil colloid, asphaltene, carbon black, etc. all become sludge, which can be used as asphalt or fuel.
8. The production of high-quality base oil, no unsaturated components, long-term storage does not change color, without any bad smell.
9. Product quality: no oxidation discoloration, no odor;
  Technical parameters: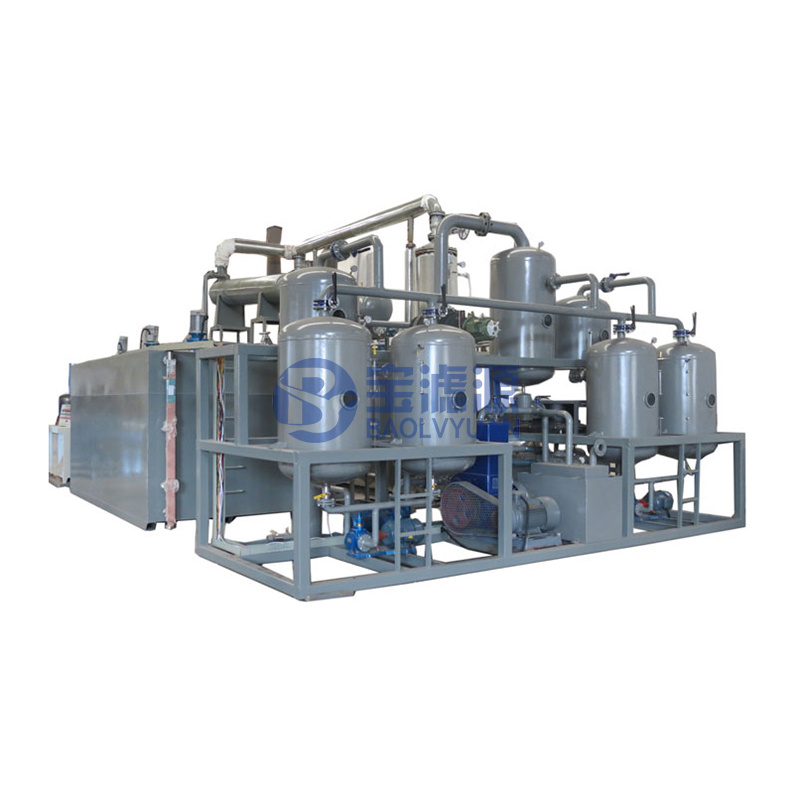 Keywords: Equipment for distilling diesel oil from waste engine oil