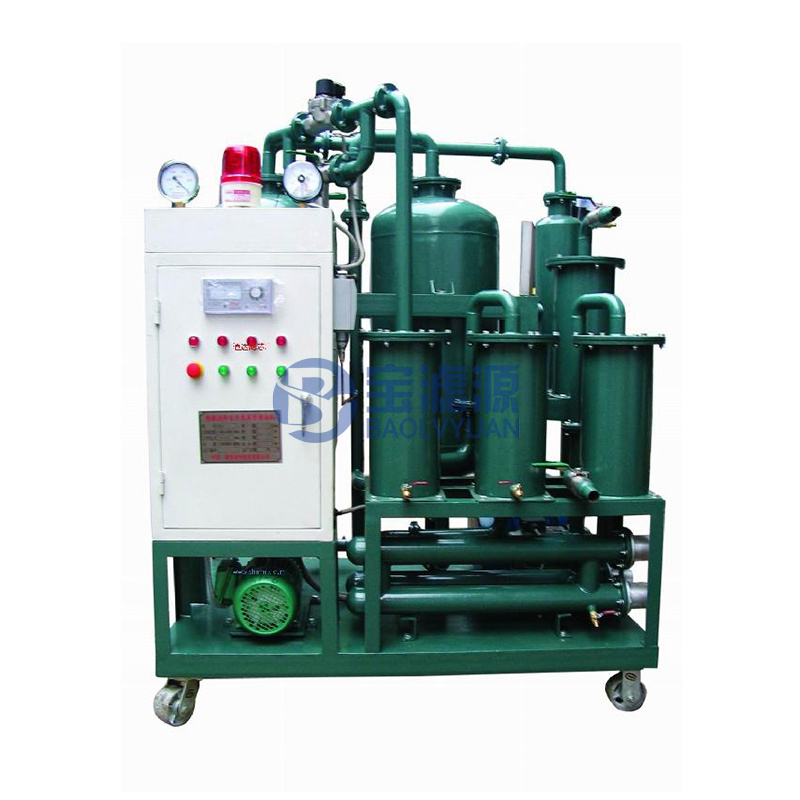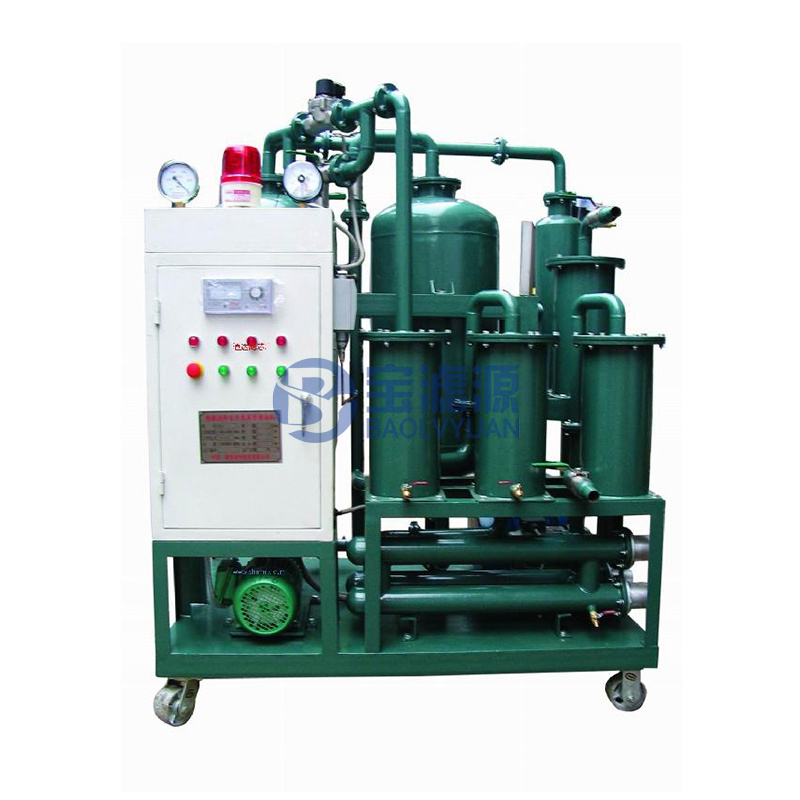 Insulating oil vacuum oil filter
Summary:It is suitable for on-site maintenance of transformers in large substations above 110KV and deep purification treatment of new oil, imported oil, transformer oil, ultra-high voltage transformer oil and other oils.
Detailed Description
Summary:
Main material: high carbon steel, optional 304 stainless steel, 316 stainless steel
Working principle: high vacuum dehydration and degassing, both vacuuming and oil injection functions
Applicable oils: transformer oil, transformer oil, switch oil and other insulating oils
Product use:
1. It is suitable for on-site maintenance of transformers in large substations above 110KV and deep purification treatment of new oil, imported oil, transformer oil, ultra-high voltage transformer oil and other oils.
2. Used for the maintenance and safe use of power systems and substations in power plants, power stations, power companies, substation industry, metallurgy, petrochemical, machinery, transportation, railways and other industries. It can also be used for vacuum oil injection, vacuum drying, and hot oil circulation of transformers.
3. It is more advantageous to use this series of models in high altitude areas.
Product technical features:
1. The introduction of nano-organic natural polymer materials imported from Japan to make flocculation filter element, which can effectively remove free carbon and iron Fe2+, cadmium Cd2+, manganese Mn2+, mercury Hg2+, lead Pb2+, nickel Ni2+, zinc Zn2+, chromium Cr6+ and other heavy metal ions in oil, and can effectively resist the inhibition of agglomeration demulsification by surfactants in oil addition. The primary filtration insulation can be directly increased to 60KV.
2. Use compound negative pressure microgram technology to thoroughly filter out trace water such as solution water in the oil to avoid repeated filtration
3. Citing Japanese low-temperature compound negative pressure flash evaporation technology, quickly separate the water and gas in the oil, so that the degassing and dehydration efficiency is high, and the water content in the treated oil is ≤ 50PPm, and the gas content is ≤ 0.1%.
4. Titanium, nickel, Monel alloy trapezoidal sintered filter realizes a filtration system that can operate continuously and automatically
5. The
application of frequency conversion far-infrared heating technology ensures that the oil temperature rises rapidly and is heated evenly, and will never cause secondary damage to the oil by carbonization of the oil.
6. The capillary electrostatic wire mesh defoaming system realizes the gas-liquid separation of oil foam under negative pressure, effectively ensures the service life of the equipment, can effectively filter out harmful gases in the oil, and the acetylene content is 0
7. A new generation of ultrasonic double oil level control system automatically scans and detects the oil level height, cooperates with the main engine electrical control system, truly realizes man-machine separation, unmanned monitoring and online continuous automatic operation for more than 8 working days.
8. This machine adopts the trinity heat pipe exchange condensation technology combining medium condensation, air cooling and water cooling, which overcomes the difficulty of vacuum oil emulsification caused by incomplete cooling of water vapor by the general oil filter machine, and the vacuum degree reduction cannot ensure the oil treatment effect.
9. The machine can adopt PLC programming and electronic touch screen light touch design, the computer CPU sends control instructions to the system main control chip through the I2C bus and automatically controls the oil filter system, realizing fully automatic programming control without manual attendance. (This option is selected by the customer).
10. The whole machine can adopt full explosion-proof design, the protection level is above IP55, the general explosion-proof area, the explosion-proof grade is ExdiaII.BT4; Hydrocracking workshop with explosion-proof rating ExdeibII.CT4. (configuration selected by customer).
11. The oil circuit system and key parts of the whole machine are all surface phosphating, so as to achieve a good anti-corrosion effect. Guarantee long-term, trouble-free operation of the equipment.
User selectable configuration:
1. According to the needs of users, PLC intelligent control, touch screen operation, and dynamic display can be selected.
2. The main power parts, overwide filter equipment and electrical parts can choose high-quality imported products to improve the performance of the equipment.
3. Optional online moisture detector.
4. Optional frequency converter, the flow rate can be selected according to needs.
5. Optional flow meter with accumulation function.
6. Optional external pair transformer evacuation system.
7. The whole machine structure can be made into mobile, fixed, trailer type (parallel shaft or double shaft).
8. It can be made into fully enclosed type, canopy type, canvas canopy, open type.
9. Choose any device color according to your needs.
Technical parameters: for reference only, subject to the actual technical data parameters sent.
Project

Parameter name

Unit

ZY-10

ZY-20

ZY-30

ZY-50

ZY-100

ZY-150

ZY-200

ZY-300

Device specifications

Traffic

L/min

10

20

30

50

100

150

200

300

Working vacuum

Mpa

-0.06~-0.095

Work pressure

Mpa

≤0.5

Constant temperature control range

℃

20~80

Power supply

380V/50HZ (or according to user needs).

Operating noise

dB(A)

≤75

≤75

≤75

≤75

≤80

≤80

≤80

≤80

Heating power

KW

15

15

15

21

45

60

90

120

Total power

KW

18

18

18

24

50

68

98

130

Inlet and outlet pipe diameter

mm

25

25

25

32

42

50

50

60

Device weight

kg

230

250

270

300

550

700

950

1200

Form factor

Long

mm

1350

1100

1150

1600

1900

Wide

mm

1050

850

900

1000

1200

High

mm

750

1400

1450

1800

1900

Oil treatment indicators

Oil breakdown voltage

KV

≥55

≥55

≥55

≥60

≥60

Water content in oil

ppm

≤3

Gas content in oil

%

≤0.1%

Filtration accuracy

um

≤5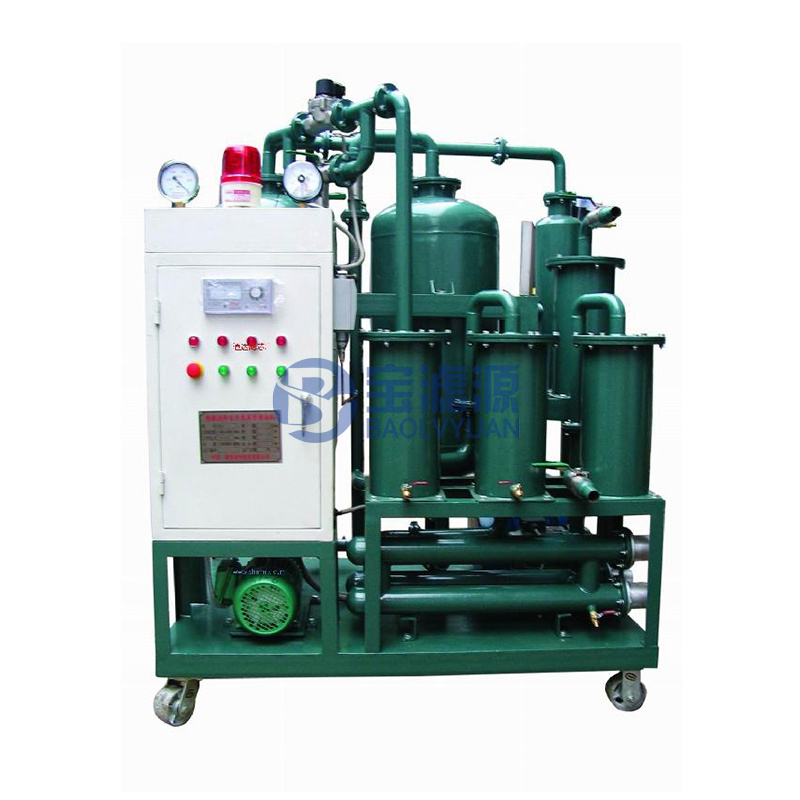 Keywords: Insulating oil vacuum oil filter