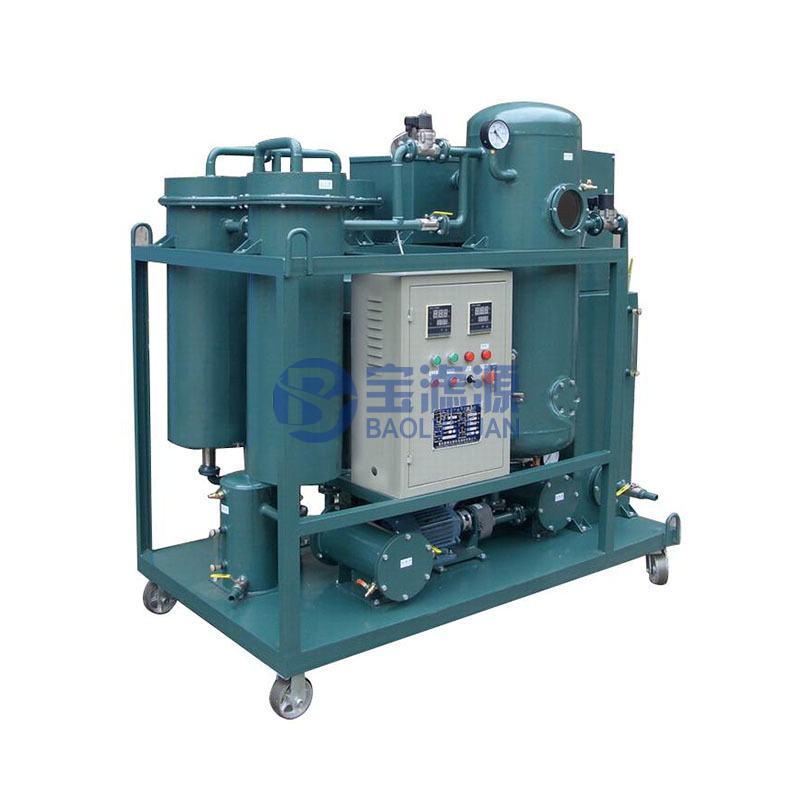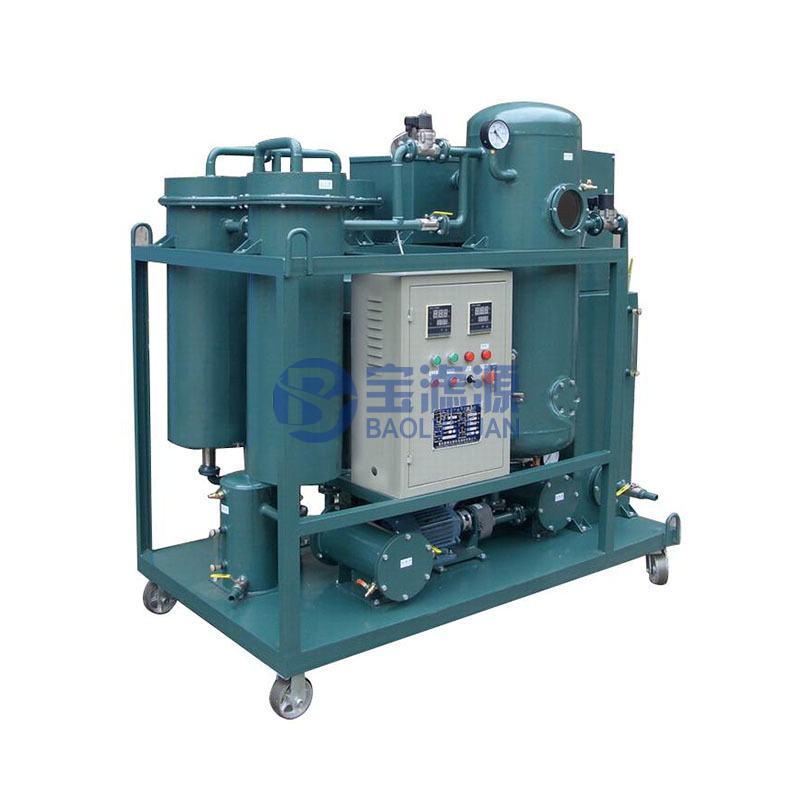 High efficiency vacuum oil filter for water removal
Summary:Working principle: coalescence and demulsification, vacuum separation and dewatering, step-by-step precision filtration and removal of acid and impurities
Detailed Description
  Abstract:
Applicable oil: hydraulic oil, lubricating oil, engine oil, mineral oil series, etc.
Body material: high carbon steel, optional 304 stainless steel
Working principle: coalescence and demulsification, vacuum separation and dewatering, step-by-step precision filtration and removal of acid and impurities
  Use:
1, used for serious water lubricating oil, hydraulic oil, turbine oil, refrigeration oil, gear oil, anti-wear hydraulic oil and other oil water treatment.
2, used in machinery, metallurgy, mining, petroleum, chemical, electric power, transportation, railway and other fields of mechanical oil, cooling oil, gasoline engine oil, diesel engine oil, heat treatment oil and other lubricating oil purification.
  Model:
Product Name

Specifications

Model

Flow

(L/min)

Unit

Quantity

Remarks

TYD-100 efficient

Special oil filter for water removal

TYD-100

100

Taiwan

1
Nominal flow: 100L/min

Working pressure: ≤ 0.3MPa

Ultimate vacuum degree: ≤-0.096Mpa

Working vacuum degree: ≤-0.06 ~-0.096Mpa

Working oil temperature: 45~80 ℃

Power supply: 380 V50HZ three-phase five-wire

Heating power: 150KW

Machine power: 165 KW

Working noise: ≤ 75dB(A)

Machine weight: 850 kg

Oil inlet and outlet pipe diameters: DN40/DN40

Dimensions: 1750mm x 1400 mm x 2200 mm

Average trouble-free working time: ≥ 4000h

Head: ≥ 5m

Note: OnPut mobile, increase the reinforced casters, convenient long-distance movement.
Serial Number

Project

Qualified parameters

1

Water content in oil (ppm):

None

(Trace)(GB/T260)

2

Mechanical impurities (um):

≤ 5um

None (GB/T511)

3

Cleanliness (NAS)

≤ NAS Class 6 (NAS1638)

4

Gas content in oil:

≤ 0.1% (GB/T423)

5

Demulsification degree (min):

New oil ≤ 15min, operating oil ≤ 30min ; (GB/T7305)

6

Acid value (mgkoH/g):

≤ 0.3 (GB/T264)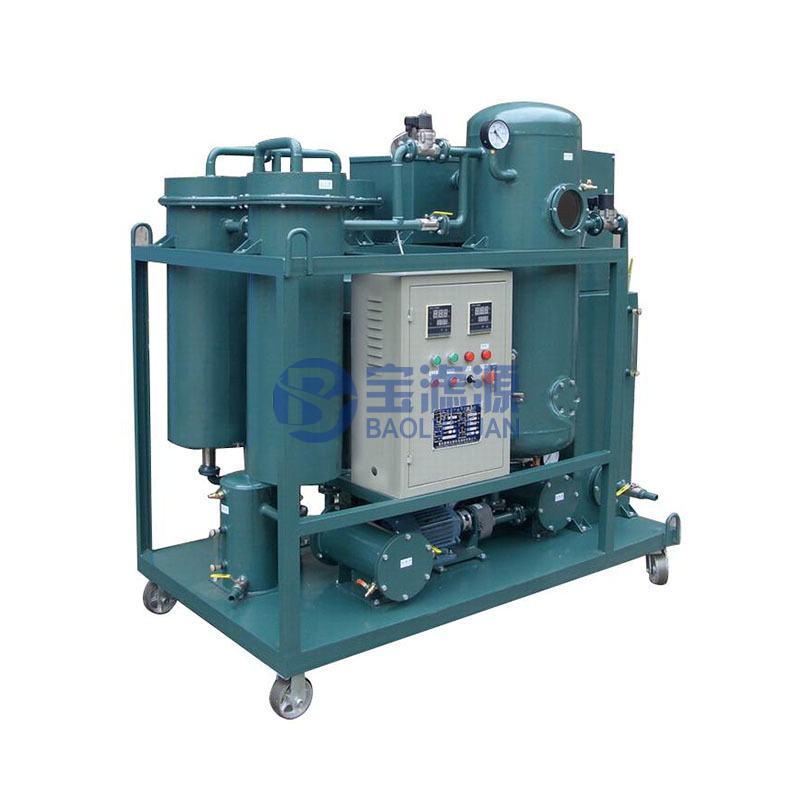 Keywords: High efficiency vacuum oil filter for water removal