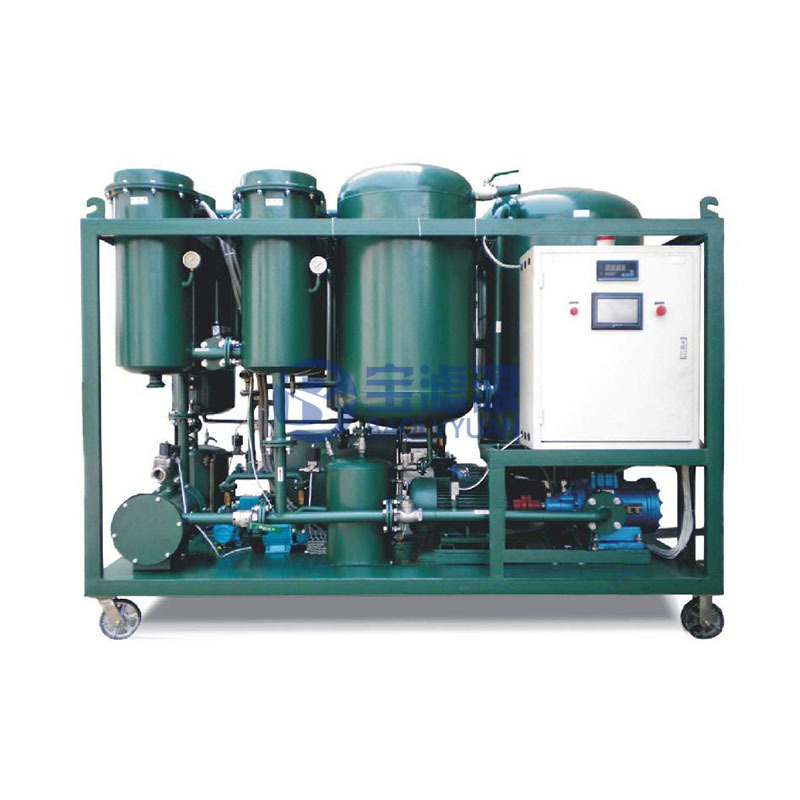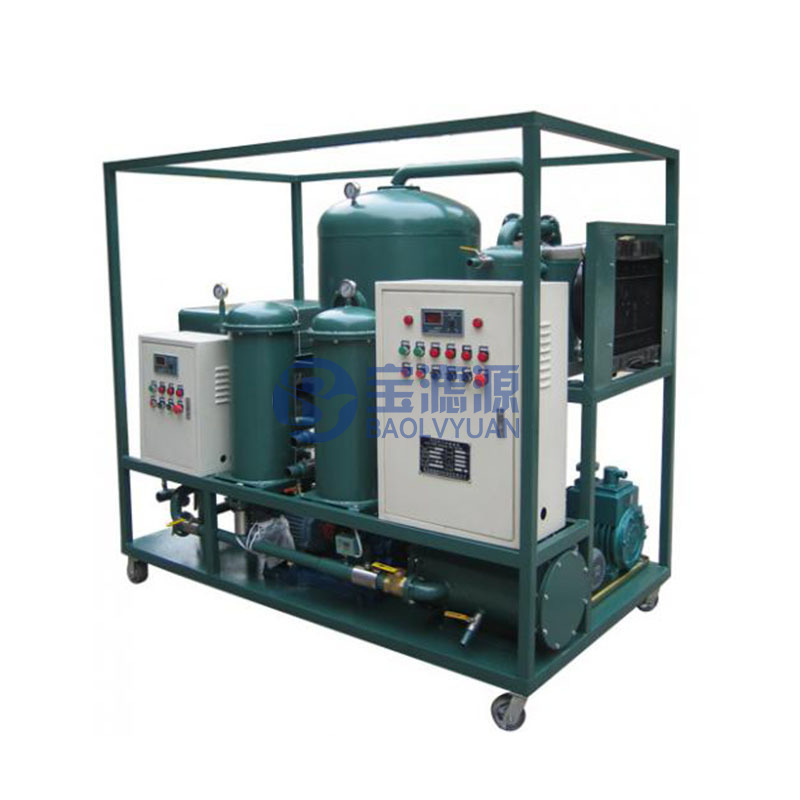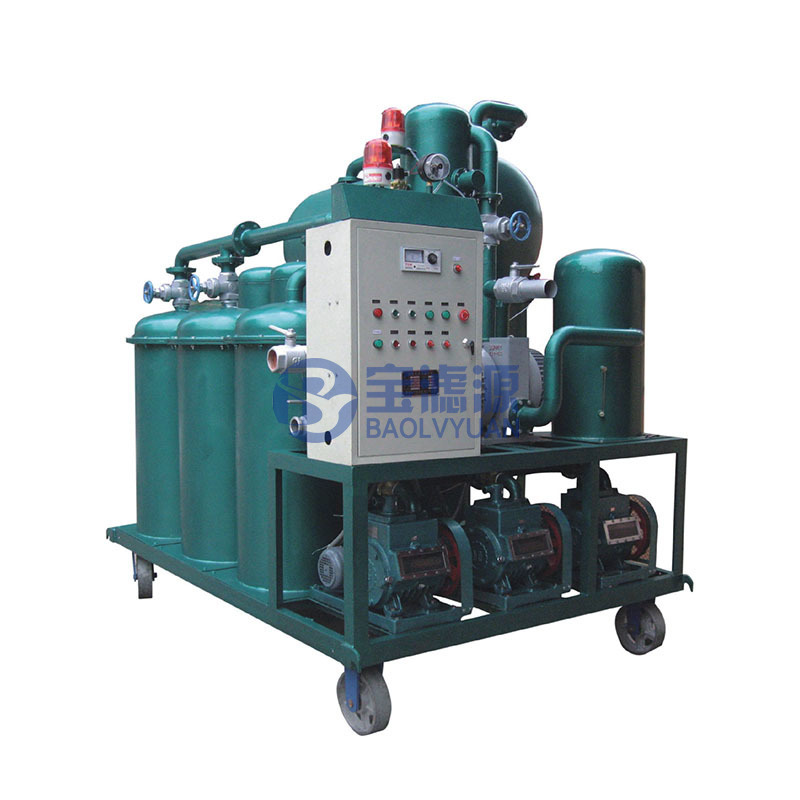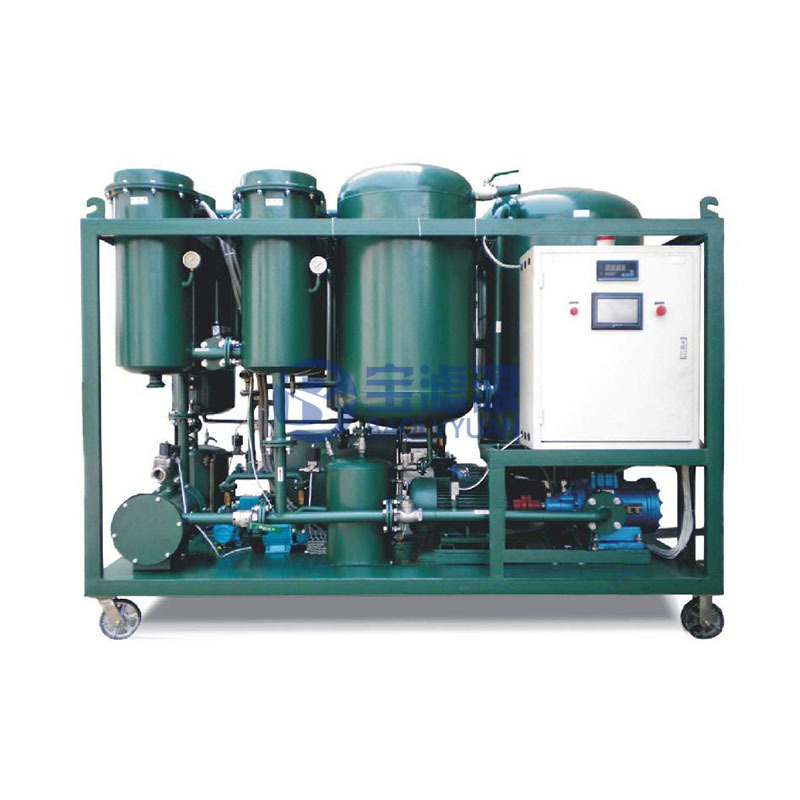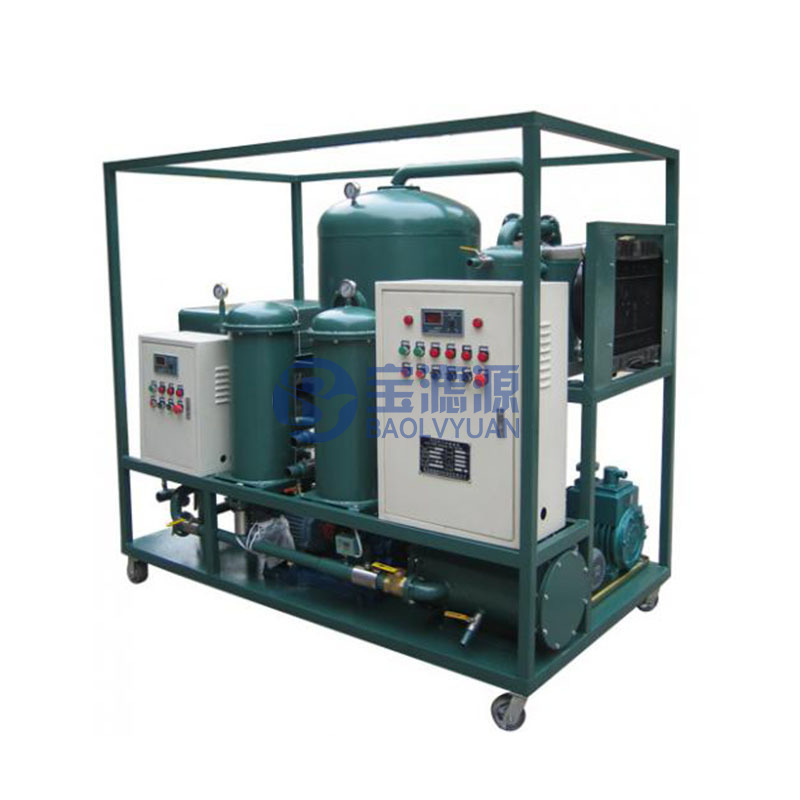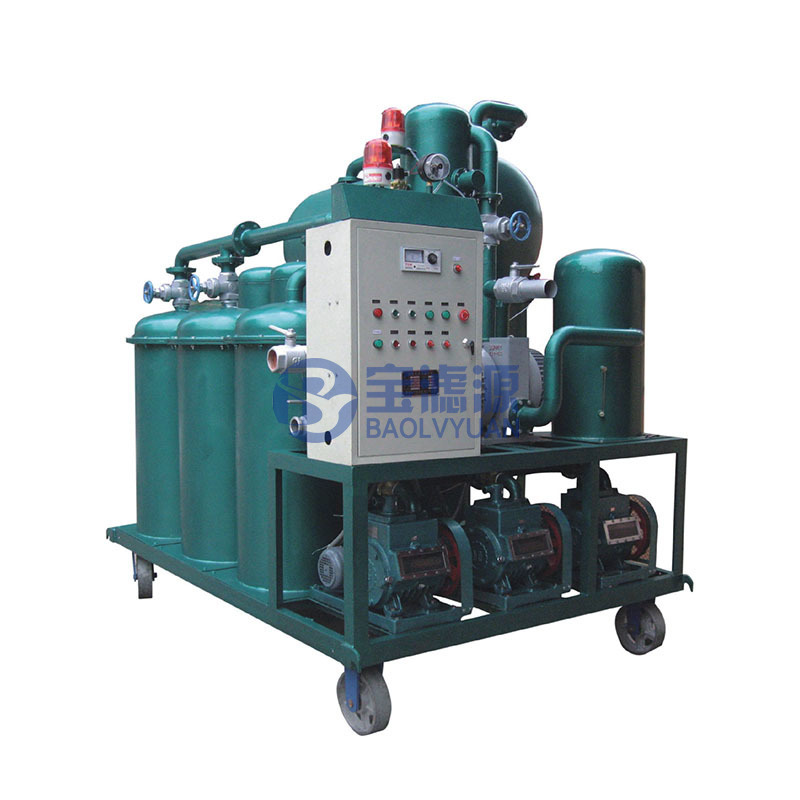 Extra large vacuum oil filter
Summary:Applicable oil: hydraulic oil, lubricating oil, engine oil, mineral oil series, etc.
Detailed Description
  Abstract:
Applicable oil: hydraulic oil, lubricating oil, engine oil, mineral oil series, etc.
Body material: high carbon steel, optional 304 stainless steel
Working principle: coalescence and demulsification, vacuum separation and dewatering, step-by-step precision filtration and removal of acid and impurities
  Content:
  large vacuum oil filter machine uses:
1, used for serious water lubricating oil, hydraulic oil, turbine oil, refrigeration oil, gear oil, anti-wear hydraulic oil and other oil water treatment.
2, used in machinery, metallurgy, mining, petroleum, chemical, electric power, transportation, railway and other fields of mechanical oil, cooling oil, gasoline engine oil, diesel engine oil, heat treatment oil and other lubricating oil purification.
  Large vacuum oil filter machine features:
1, in addition to water ability, the use of molecular demulsification, film evaporation, dehydration per minute 0.5~2.5 ㎏, can quickly remove the oil in the oil and water.
2. The heating system adopts optimized pipeline design to ensure uniform heating and stable oil temperature.
3. Automatic constant temperature control, automatic liquid level control, automatic defoaming control, automatic pressure protection and sophisticated configuration to ensure high-performance operation of the equipment.
4. On-line oil filter, no one can run, and the running status is displayed by the indicator light.
5. Strong ability to filter out impurities, using differential pressure automatic backwashing system to save complicated manual disassembly and washing.
  Large vacuum oil filter optional mode:
User-selectable configuration
● According to the needs of users can be optional PLC intelligent control, touch screen operation, and set dynamic display.
● The main power components, filter equipment, electrical components can choose imported products to improve the performance of the equipment.
● Optional flow meter with accumulation function.
User optional machine structure
● The whole structure can be made into mobile, fixed.
● Can be made into a fully closed, covered eaves, canvas canopy, open type.
● The color of the device can be arbitrarily selected as required.
  Use and maintenance: for reference only, subject to the actual technical data parameters sent.
Project

Parameter Name

Unit

Tya-10 car kit

Tya-20 car kit

Tya-30 car kit

Tya-50 car kit

Tya-100 100

Tya-150

Tya-200

Tya-300

Technical indicators of equipment

Flow

L/min

10

20

30

50

100

150

200

300

working vacuum degree

Mpa

-0.06- ;-0.095

Working pressure

Mpa

≤ 0.4

Constant temperature control range

℃

0~100

Power

380V/50HZ (or according to user needs)

Working noise

dB(A)

≤ 75

≤ 75

≤ 75

≤ 75

≤ 75

≤ 75

≤ 80

≤ 82

Heating power

KW

15

15

15

21

45

60

90

120

Total power

KW

18

18

18

24

50

68

98

130

Inlet and outlet pipe diameter

mm

25

25

25

25

32

32

50

60

Equipment weight

kg

350

350

350

420

650

720

1200

1500

Overall dimension

Long

mm

1150

1150

1150

1250

1350

1450

1900

2100

Wide

mm

950

950

950

1050

1150

1150

1700

1700

High

mm

1350

1350

1350

1650

1750

1750

2000

2100

Oil treatment index

Mechanical impurities

Μm

≤ 0.004 GB/T511/T7605

Water content in oil

PPM

≤ 100

Gas content in oil

%

≤ 0.05(GB/T423)

Filtration accuracy

um

≤ 5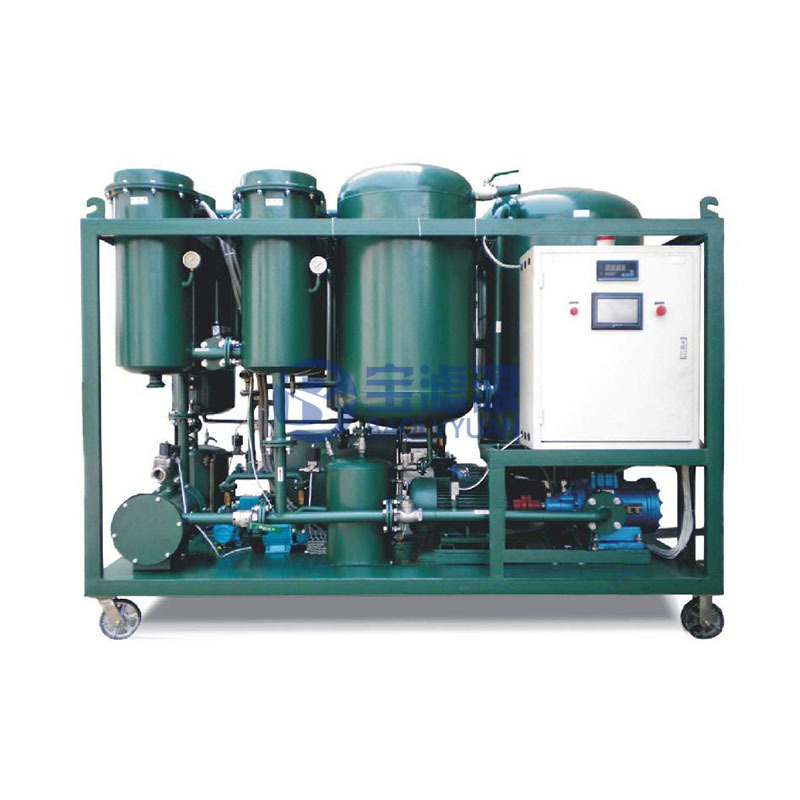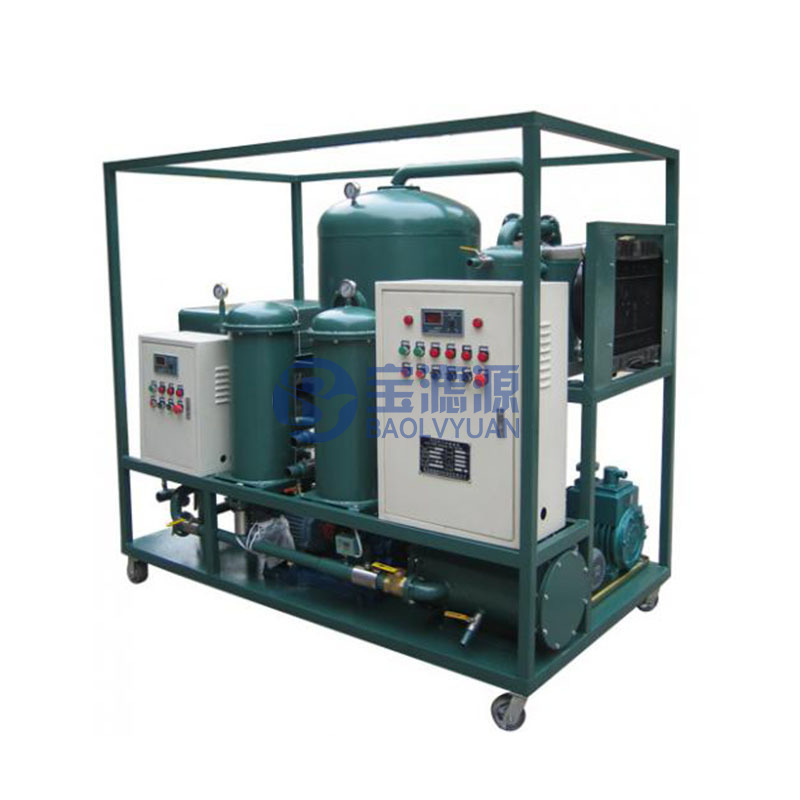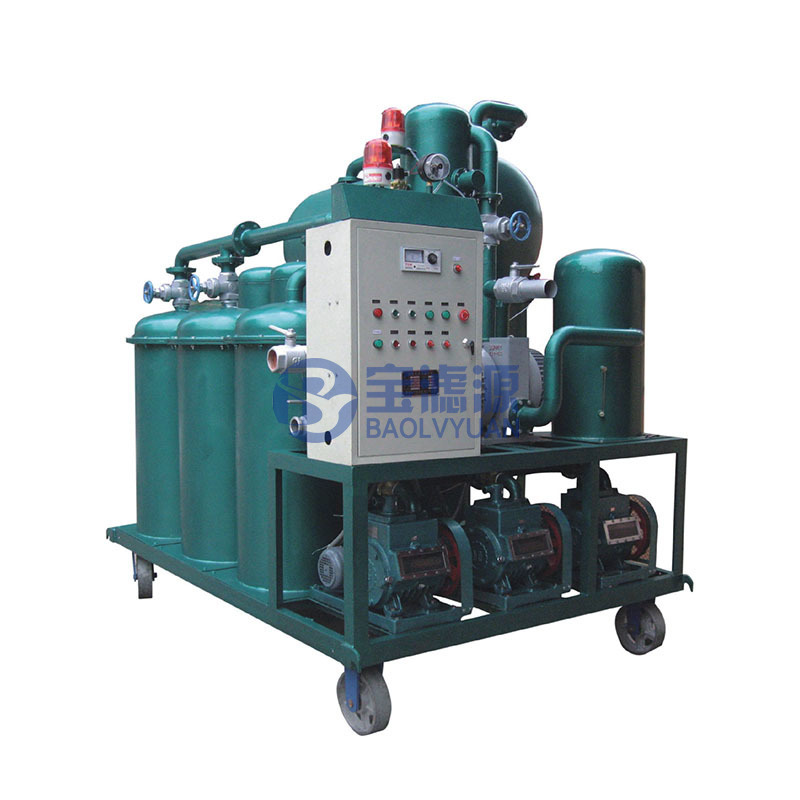 Keywords: Extra large vacuum oil filter