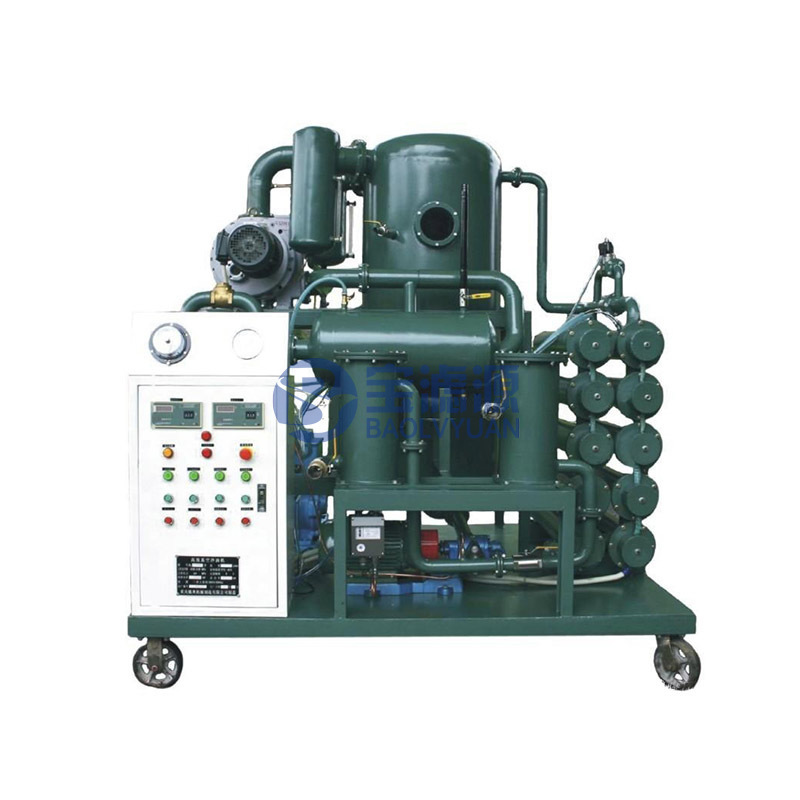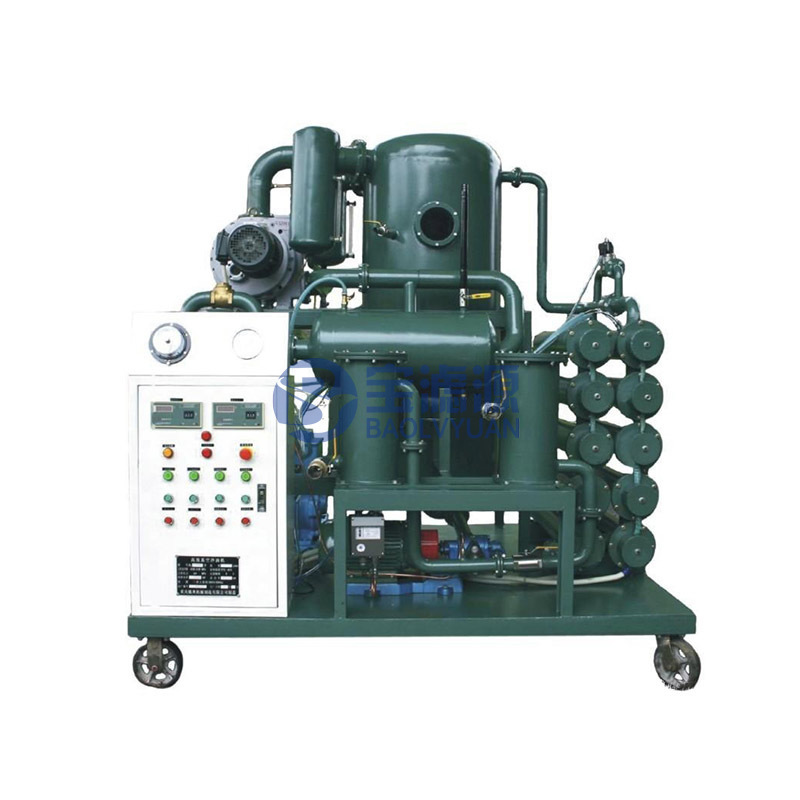 Gear oil vacuum oil filter
Summary:Applicable oil: high viscosity gear oil, lubricating oil, hydraulic oil, engine oil, mineral oil series, etc
Detailed Description
  Abstract:
Product model: TYG series
Applicable oil: high viscosity gear oil, lubricating oil, hydraulic oil, engine oil, mineral oil series, etc
Body material: high carbon steel, optional 304 stainless steel
Working principle: coalescence and demulsification, vacuum separation and dewatering, step-by-step precision filtration and removal of acid and impurities
  Use:
TYG series high viscosity gear oil vacuum oil filter is used in machinery, metallurgy, mining, petroleum, chemical industry, electric power, railway and other fields to purify various high viscosity lubricating oil products. Can quickly remove oil moisture, impurities and volatiles (such as ammonia) and other harmful components, improve oil quality, restore its performance. This machine can run online, can also be through the preheating tank, the oil for separate processing, to meet the user's various processing requirements for oil.
  Features:
1. The oil is transported by special oil pump.
2. The unique degassing and dehydration system can quickly separate the water and gas in the oil.
3. Multi-stage filtering is encrypted step by step, with large pollution capacity, long service life of filter element, and equipped with automatic detection function of filter element pollution degree.
4. The heating system adopts optimized pipeline design to ensure uniform heating and stable oil temperature.
5. Automatic constant temperature control system, automatic liquid level control system, automatic defoaming control system, automatic pressure protection system and sophisticated configuration to ensure high-performance operation of the equipment.
6. Online oil filter, unattended, and the running status is displayed by the indicator light.
7. This machine is humanized design, low noise, simple operation, long maintenance interval, low energy consumption, and saving operating costs.
8. It is equipped with filter element replacement index and filter element saturation shutdown device.
9. With leakage, overload load stop device, protect the motor.
10. With phase sequence, lack of phase protection function, sudden shutdown safety control.
  Optional mode:
1. According to the needs of users can be optional PLC intelligent control, touch screen operation, and set dynamic display.
2. Optional online moisture detector.
3. The whole structure can be made into mobile, fixed, trailer type (half shaft or double shaft).
4. Can be made into a fully closed, covered eaves, canvas canopy, open type.
5. Optional water ring vacuum pump
  Technical parameters: for reference only, subject to the actual technical data sent.
Project

Parameter Name

Unit

TYG-20

TYG-30

TYG-50

TYG-60

TYG-100

TYG-150

TYG-200

TYG-300

Technical indicators of equipment

Flow

L/min

20

30

50

60

100

150

200

300

working vacuum degree

Mpa

-0.06- -0.095

Working pressure

Mpa

≤ 0.5

Constant temperature control range

℃

20~80 (adjustable)

Power

380V/50HZ (or according to user needs)

Ultimate vacuum

pa

133

Heating power

KW

20

20

20

20

45

70

70

115

Total power

KW

25

25

25

25

50

78

78

120

Inlet and outlet pipe diameter

mm

35

32

32

32

40

48

48

60

Equipment weight

kg

450

450

450

450

920

1050

1050

1250

Overall dimension

Long

mm

1250

1250

1250

1250

1450

1800

1800

1800

Wide

mm

1050

1050

1050

1050

1150

1200

1200

1200

High

mm

1750

1750

1750

1750

1600

1900

1900

1900

Oil treatment index

Mechanical impurities

Μm

No GB/T511/T7605

Water content in oil

PPM

≤ 50

Gas content in oil

%

≤ 0.05(GB/T423)

Filtration accuracy

um

≤ 5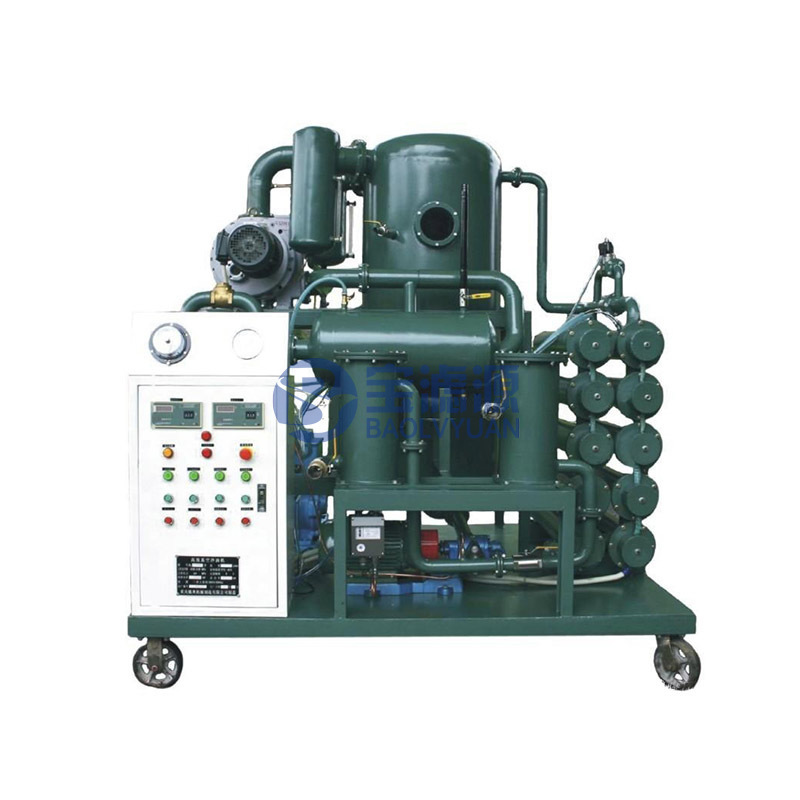 Keywords: Gear oil vacuum oil filter