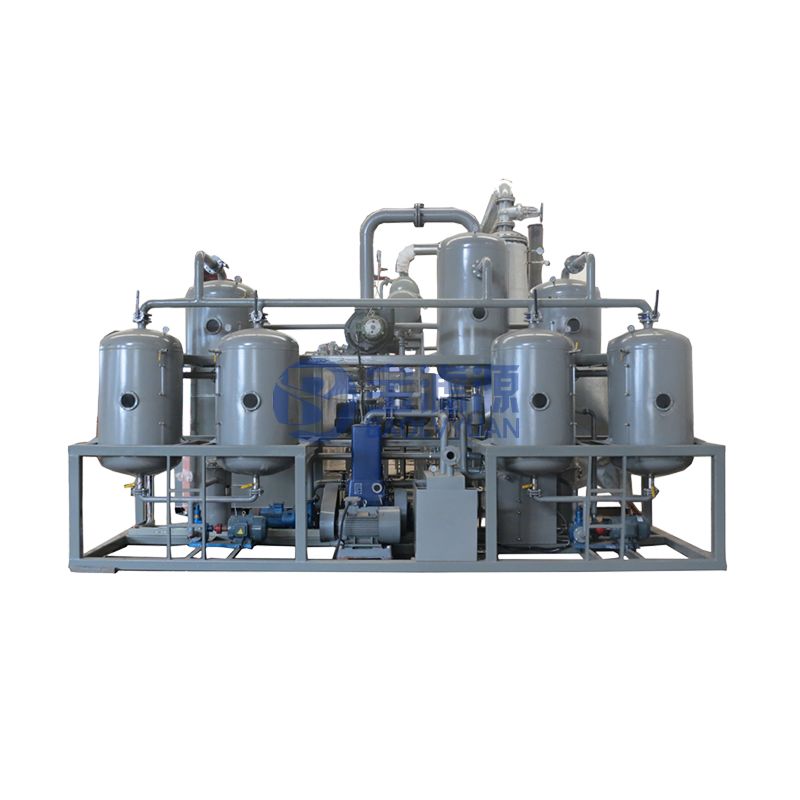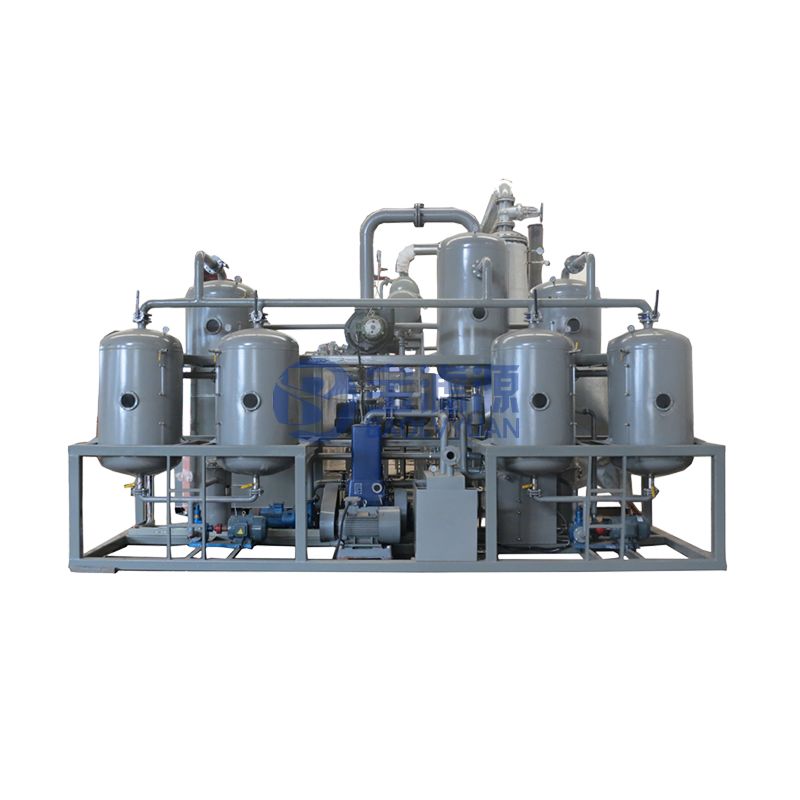 Equipment for distilling base oil from waste oil
Summary:Product model: WTB series Uses: waste oil refining base oil Principle: catalytic distillation refining Recovery efficiency: base oil refining rate 83-88% Advantages: high recovery efficiency, low input cost, no secondary pollution
Detailed Description
  Abstract:
Product model: WTB series
Uses: waste oil refining base oil
Principle: catalytic distillation refining
Recovery efficiency: base oil refining rate 83-88%
Advantages: high recovery efficiency, low input cost, no secondary pollution
  Content:
  Use:
The recycled waste internal combustion engine oil, engine oil, engine oil, factory process oil, and other oil systems are replaced with scrapped lubricating oil for regeneration, decolorization and reduction treatment; other mineral waste oil can also be treated for regeneration, decolorization and reduction treatment; it is especially suitable for engine oil and gear oil (open and closed) in power machinery, petroleum, chemical, cement, metallurgy, mining, electric power, shipbuilding, machinery, military industry, rubber and plastic, instrumentation, transportation, building materials, papermaking and other industries. Hydraulic oil, forming oil, waste oil, rail oil, compressor oil, vacuum pump oil, full loss system oil, axle oil, pneumatic tool oil, guide rail oil, bearing oil, turbine oil, pull oil transformer insulating oil (mineral type, synthetic oil) heat transfer oil, quenching oil, insulating oil, rolling oil regeneration purification. Mainly for the size of the car repair shop, 4S shop waste oil. Floating miscellaneous oil, light coal tar, gutter oil, waste tires, waste plastics, waste garbage, crude oil cracked by various orange sticks and firewood from various industrial and mining enterprises flowing into sewers are rectified and classified into various lubricating base oils, 0#, -10# national standard diesel oil and 70#, 90#, 93#,97# gasoline, etc., without color return.
  Technical features:
1. This system is environmental protection and energy saving, waste oil regeneration project, is a project for the benefit of mankind;
2. The system after treatment for the national standard 150-500N base oil (equivalent to the United States API standard class II base oil).
3. A wide range of oil treatment: suitable for all kinds of waste lubricating oil (including steam, diesel engine lubricating oil and almost all the waste oil that can be recovered);
The operation is simple, only 1~2 workers can operate the machine.
5. The treatment process will not cause secondary pollution: this process has no waste gas and waste water discharge.
6. Very environmentally friendly, this machine is fully enclosed, there will be no harmful gases to the human body and the environment, and the waste lubricating oil colloid, asphaltene, carbon black, etc. all become sludge, which can be used as asphalt or fuel.
7. The production of high-quality base oil, no unsaturated ingredients, long-term storage does not change color, without any bad smell. Product quality: does not produce oxidation discoloration, there is no odor;
8. High recovery rate: 80% ~ 90% of base oil, 6 ~ 8% of gasoline and diesel oil, 6 ~ 9% of sludge.
9. Low processing cost;
It is a waste oil recycling process, suitable for large-scale industrial production.
11. The oil purification effect is obvious and intuitive, and the black and smelly oil can be distilled into fine, clear and transparent oil with no peculiar smell.
  Technical parameters: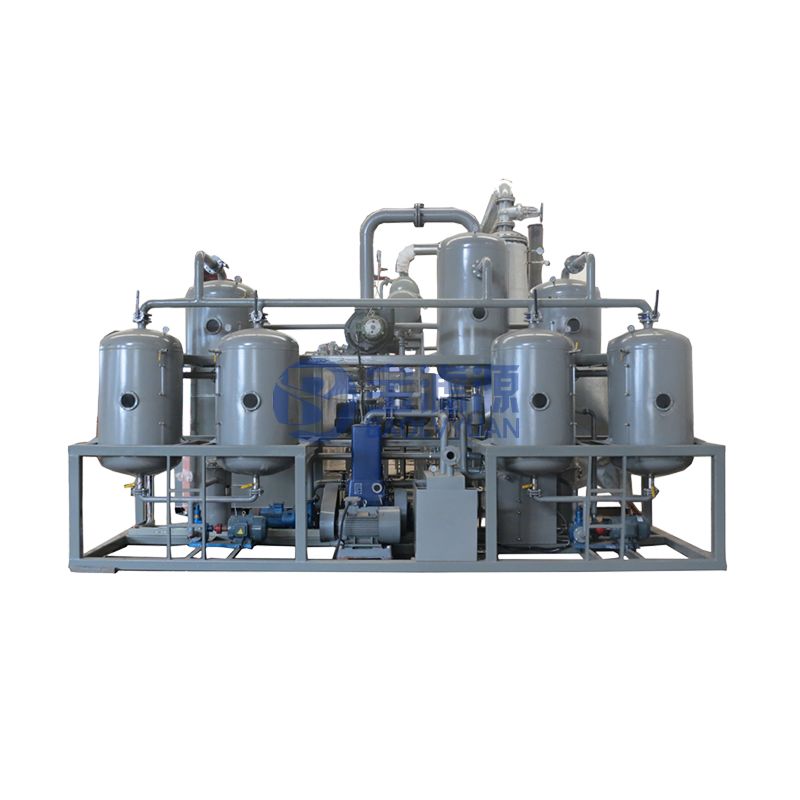 Keywords: Equipment for distilling base oil from waste oil